Cranberry Whole Wheat Muffins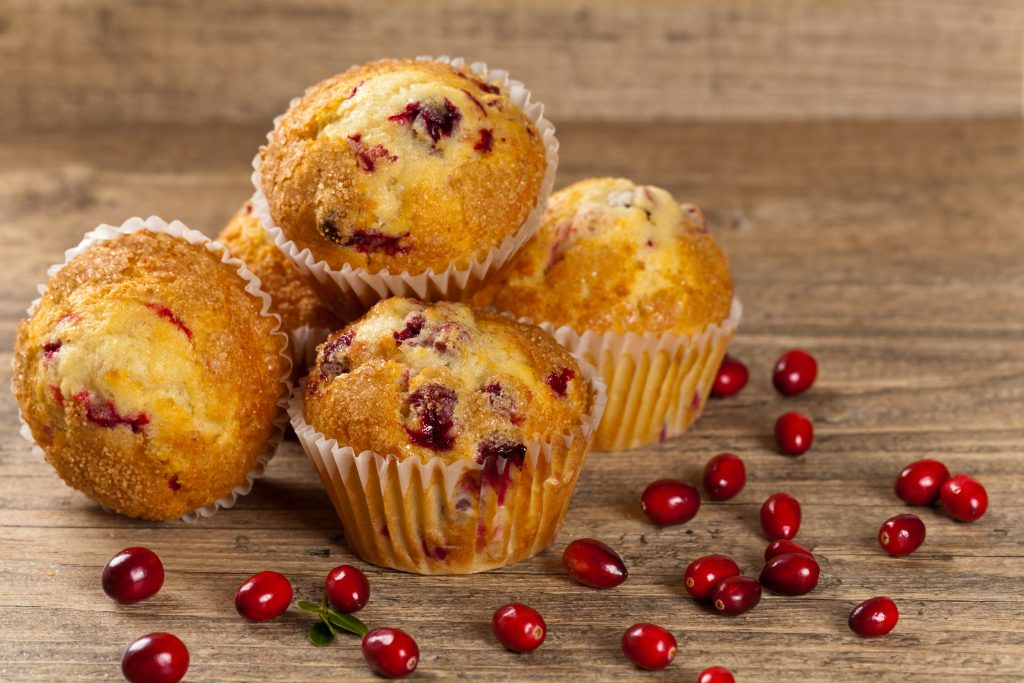 Ingredients
2 cups all-purpose flour

3/4 cup whole wheat flour

1/3 cup granulated sugar

1 tablespoon baking powder

2 teaspoons ground ginger

1/2 teaspoon orange zest (grated orange peel)

1/4 teaspoon salt

1 1/4 cup milk

5 tablespoons melted butter

1 egg

1 cup fresh or frozen, thawed cranberries, halved

1 cup chopped, toasted pecans
Instructions
Preheat oven to 350 degrees. Line muffin pan with paper liners.

In a medium bowl combine flours, sugar, baking power, ginger, orange zest, and salt. Set aside.

In a medium mixing bowl whisk together milk, melted butter, and egg. Stir in cranberries and nuts.

Add wet ingredients to dry and stir just until blended. Do not over mix.

Divide batter evenly among muffin cups. Sprinkle granulated sugar on top of muffins, if desired.

Bake for 15 to 18 minutes or until lightly browned.