Duck Breast with Cranberry Orange Chutney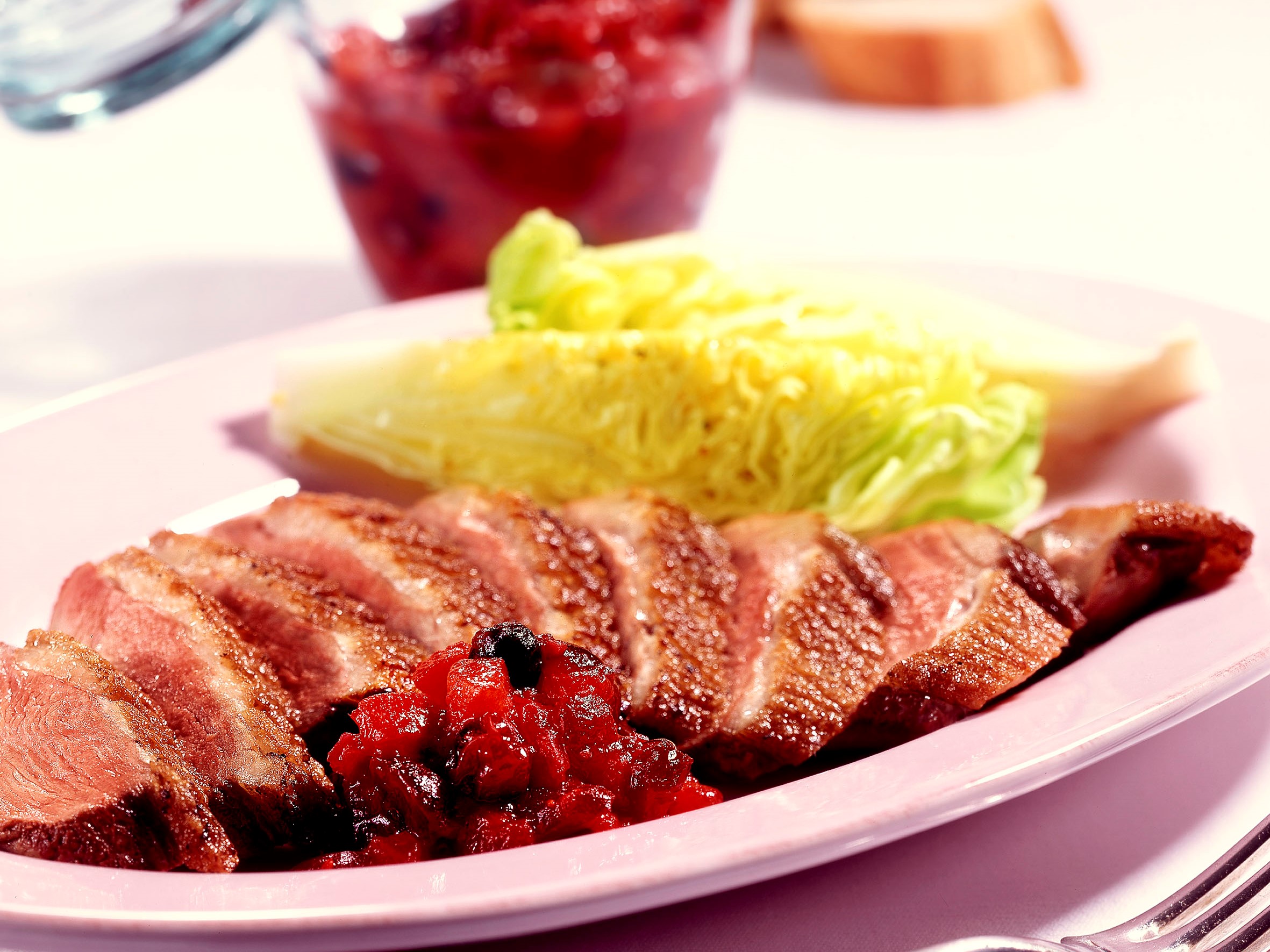 Ingredients
For the Cranberry Orange Chutney:

2 oranges

1 Tbsp butter

3/4 cup fresh cranberries

2 Tbsp sugar

3 oz apple juice

6 Tbsp white wine

1 cinnamon stick

6-8 star-anise

Salt and pepper

Additionally:

4 duck breast filets

1 1/4 cup celeriac

1 Tbsp olive oil

1 Tbsp butter

1 Tbsp chopped parsley

Salt and pepper
Instructions
Peel oranges completely and cut off the white skin. Cut into wedges and collect juice during the process. Heat butter in pan. Add cranberries and sprinkle with sugar. Let cranberries caramelize briefly while stirring. Mix in orange wedges, orange juice, apple juice, wine and spices. Let it boil down until a thick consistency occurs. Season to taste with salt and pepper.

Preheat oven to 180C (Gas: Level 2-3, convection: 160C). Season duck breast filets with salt and pepper. Let them roast gently with the skin side down in pan. Turn duck breasts and roast the meat side gently. Place filets in a ovenproof dish with the skin side up and leave in oven for about 6 minutes.

Peel celeriac and cut into fine strips. Gently fry strips in hot olive oil and stir in butter. Season with salt and pepper and add parsley. Cut duck breast filets into slices and serve with celery stripes and chutney.