Duck Confit Taco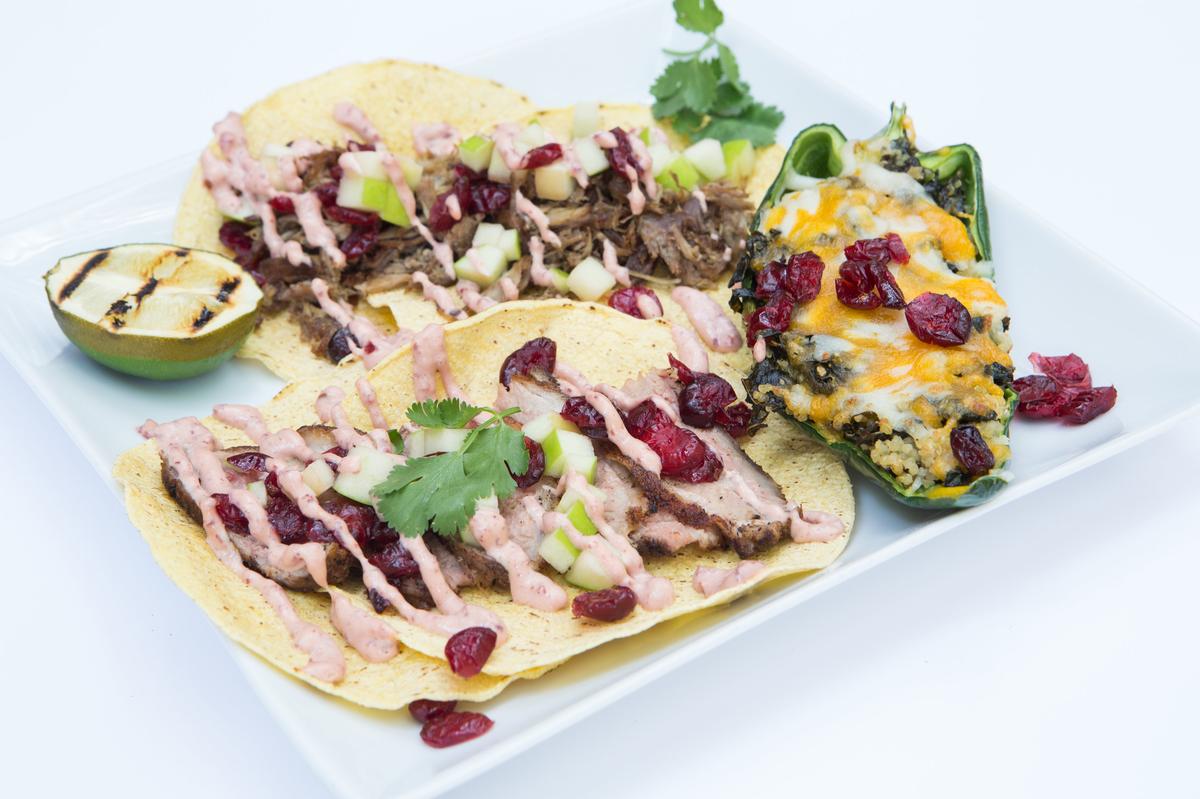 Ingredients
6 oz. duck confit ( 2 duck legs )

2 corn tortillas, grilled

1/4 cup cranberry and apple salsa*

2 Tbsp cranberry chipotle sour cream*

Salt and pepper to taste
Instructions
Preheat oven to 300 degrees Fahrenheit.

Roast duck legs in duck fat in a covered, ovenproof skillet or high-sided baking sheet for 3 hours on 300 degrees. Cool and remove meat from bone with fork.

Place duck confit on grilled corn tortillas, top with cranberry apple salsa and drizzle with cranberry chipotle sour cream.