Grilled Cranberry Acorn Squash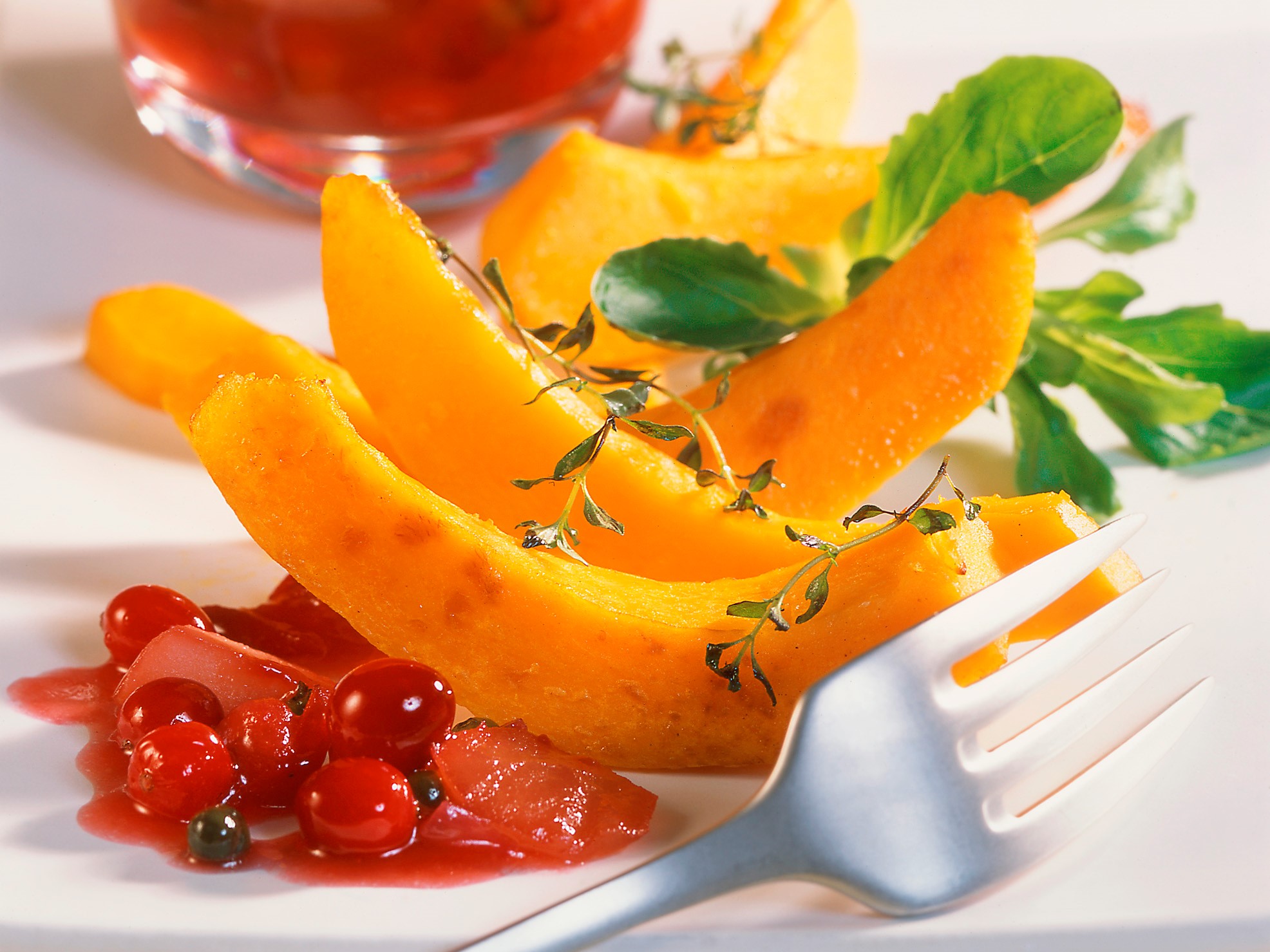 Ingredients
2 oz. dried cranberries

1/2 cup orange juice

1 1/4 lbs acorn squash

1 onion

1 Boskop apple

2 stems of thyme

2 tsp oil

Iodized salt

Pepper

Ginger powder

3-4 Tbsp broth
Instructions
Add cranberries to 1/4 cup of orange juice and bring to a boil over low heat. Simmer for 10 minutes. Peel onion and apple, and dice. Mix cranberries an dapple with juice and thyme. Fry onion in 1 tsp of oil. Add cranberry mixture and cook for 3-4 minutes. Season with salt, pepper, and ginger. Allow it to cool.

Cut acorn squash into wedges. Fry in remaining oil. Deglaze with broth and remaining juice, and simmer for 10 minutes. Season to taste. Serve squash with cranberry sauce.

Tip with fresh cranberries: You can use fresh cranberries instead of dried cranberries during the months of September to January. Use 1 cup of fresh cranberries, 2 Tbsp pear juice, and 1/3 cup orange juice for the relish. Mix with onions, apples, and thyme. Then continue working on the recipe above.