Grilled Cranberry Turkey Kebab and Dip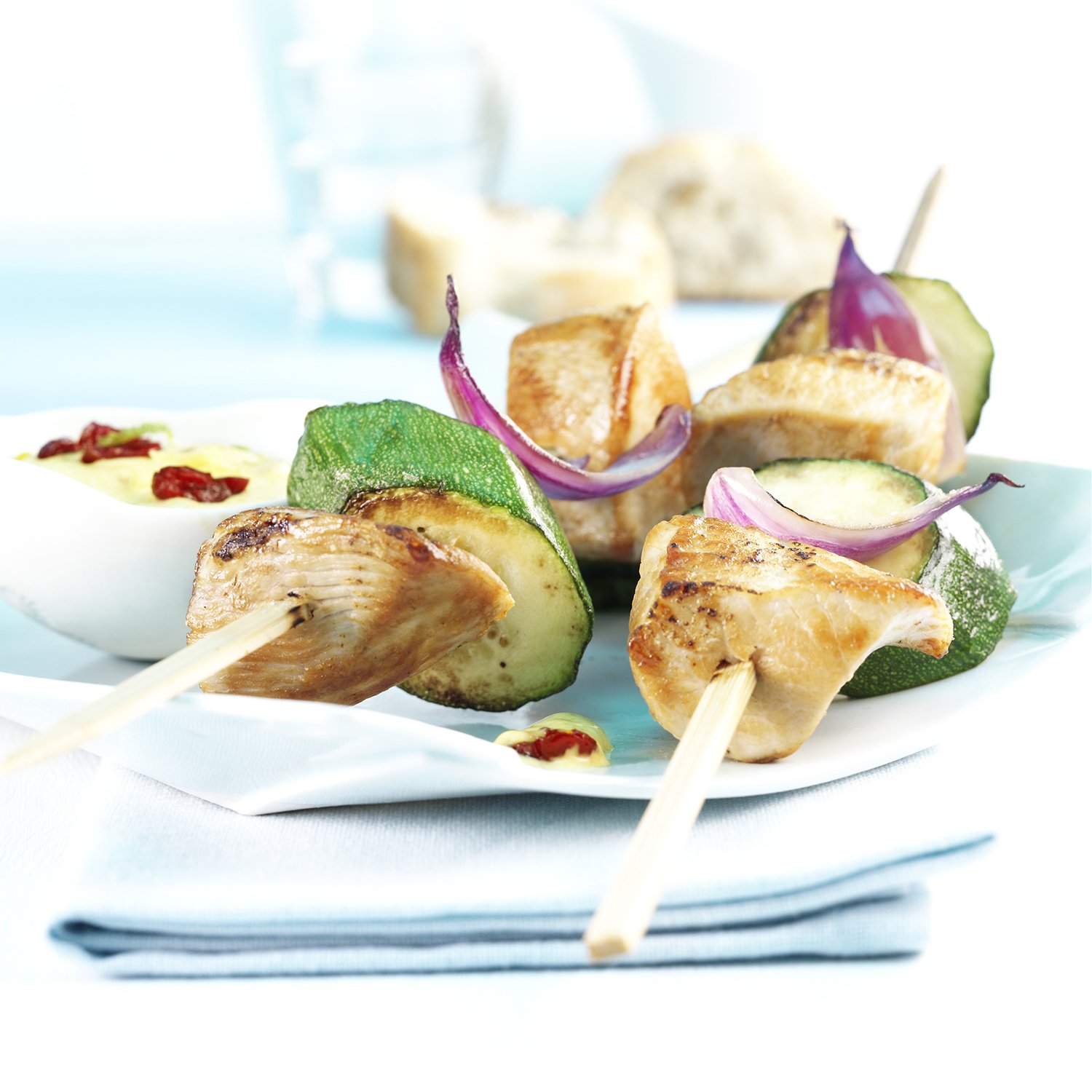 Ingredients
For the dip:

1 slice of pineapple (canned)

1.5 oz. dried cranberries

1 organic lime

3/4 cup mayonnaise

3 T yogurt

2 tsp turmeric

1/2 tsp sambal oelek

Salt to taste

For the kebab:

1 lb. thick turkey cutlets

1 large zucchini

2 red onions

4 tsp of oil

Wooden skewers (oiled)

Salt to taste
Instructions
Cut pineapple into very fine pieces. Remove peel of lime with zester or grater, squeeze out juice. Mix mayonnaise with yogurt, half of the lime juice, turmeric and sambal oelek. Season with salt. Stir in pineapple, cranberries and lime zest.

Cut turkey cutlets into large cubes. Wash zucchini and cut into thick slices. Peel onions and cut into quarters. Pierce ingredients through oiled skewers.

Lightly brush ingredients on skewers with oil. Cook kebabs on hot charcoal grill (or in a grilling pan) on every side for about 12-15 minutes. Sprinkle the remaining lime juice on kebabs and season with salt. Serve with the cranberry dip.