Nutty Cranberry Cereal Bars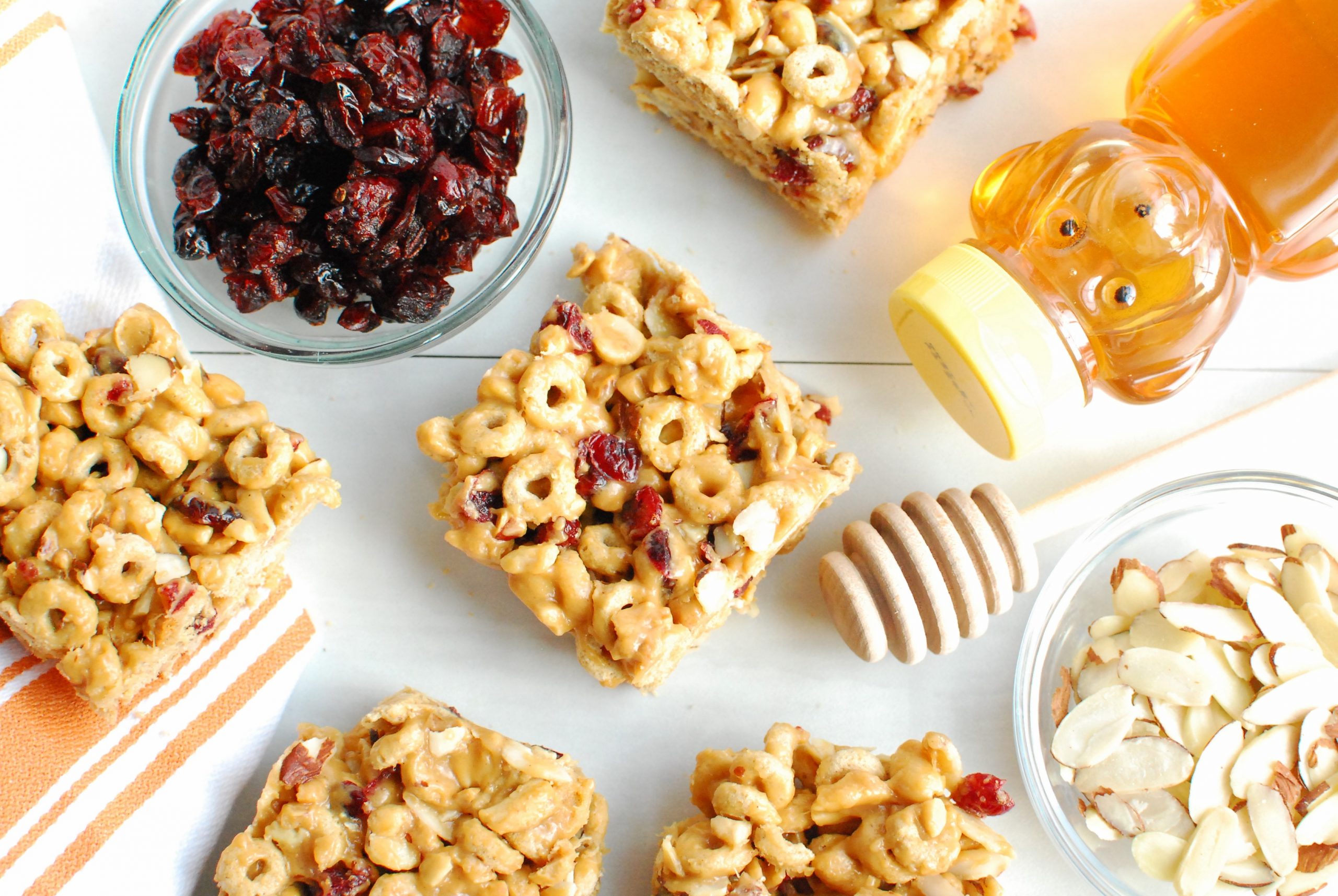 Ingredients
Ingredients for Nutty Cranberry Cereal Bars
6 cups puffed oat cereal (e.g. Cheerios)

1 1/2 cup sweetened, dried cranberries

1 cup slivered almonds

1 cup honey

3/4 cup sugar

2 cups chunky peanut butter

1 cup honey roasted peanuts
Instructions
Directions
In a large mixing bowl coated with non-stick cooking spray combine cereal, cranberries and almonds. Set aside.

In a medium saucepan over medium heat, combine honey and sugar and heat for three to five minutes or until mixture comes to a boil. Boil for one minute. Add peanut butter and peanuts, and stir until peanut butter is melted.

Pour over cereal mixture and stir until all the cereal is well coated.

Press mixture into buttered 9x13-inch baking pan. When cool, cut into 20 bars.