Pumpkin Soup with Cranberries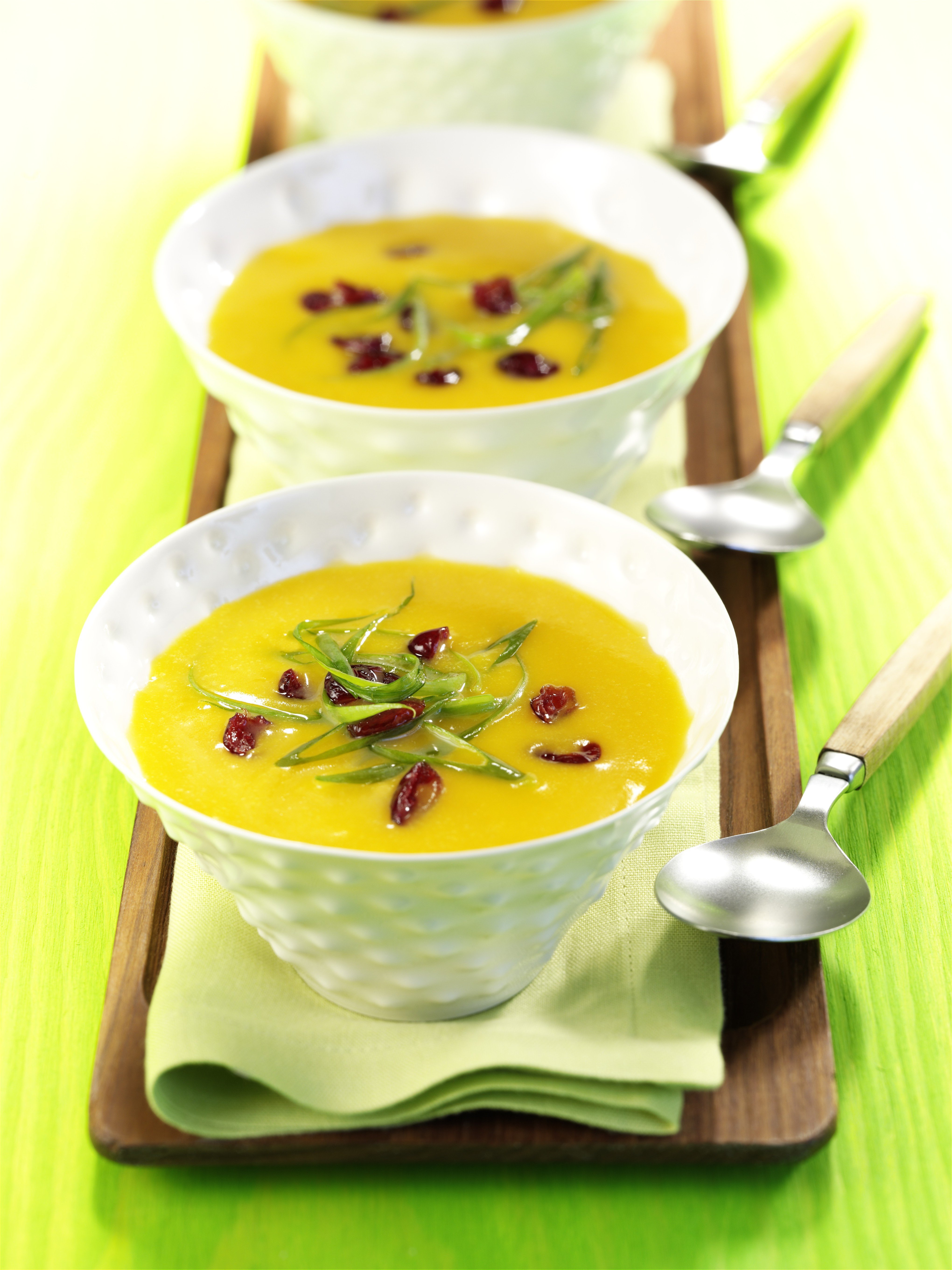 Ingredients
1 3/4 Hokaido pumpkin (pulp)

1 potato (floury)

1 onion

1 piece of ginger (walnut-size)

2 Tbsp oil

1/2 tsp Madras curry powder

3 cups vegetable stock (instant)

1 bunch spring onions

1 3/4 heavy cream

1/2 cup dried cranberries

Squeezed-juice from 2 oranges

Salt and pepper
Instructions
Dice pumpkin. Peel potato, wash and cut into pieces. Peel and dice onion. Peel and cube ginger.

Heat oil in a large pot and saute onion, ginger, and curry. Add pumpkin and potato, and cook briefly. Pour in vegetable stock and simmer covered for 30 minutes.

Clean and wash spring onions, and finely chop. Puree pumpkin in the soup. Add cream and cranberries to the soup and bring to a boil. Season with salt and pepper. Add spring onions and orange juice, and cook for 5 minutes, but do not boil. Season to taste again.

Tip: Fresh cranberries can be used instead of dried cranberries during the months from October to January. Saute 3/4 cup of fresh cranberries in 1 tsp of herb butter and sprinkle with 1 tsp of sugar. Add cranberries to pumpkin. Puree everything in the soup and pour in cream. Then continue working on the recipe above.