Smoked Salmon and Cranberry Cones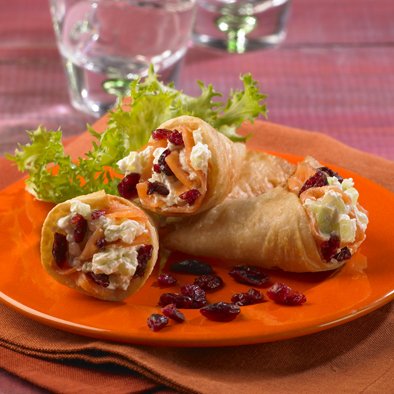 Ingredients
1 cup dried cranberries

1/4 lb. smoked salmon

2 T onion, finely chopped

3 1/2 oz. cream cheese

8 flour tortillas

3 tablespoons - Chives, chopped

1 cucumber, skinned and diced

Oil, as needed
Instructions
Shape the cones using the tortillas. Insert a tinfoil ball in the centre; fry the cones until golden brown. Drain and set aside. Remove the foil.

Mix the cream cheese, onion, chives, cucumber and cranberries.

Put the salmon inside the cones keeping the shape, fill-in with the cheese blend. Serve with lettuce and cranberries.