Spicy Cranberry Steaks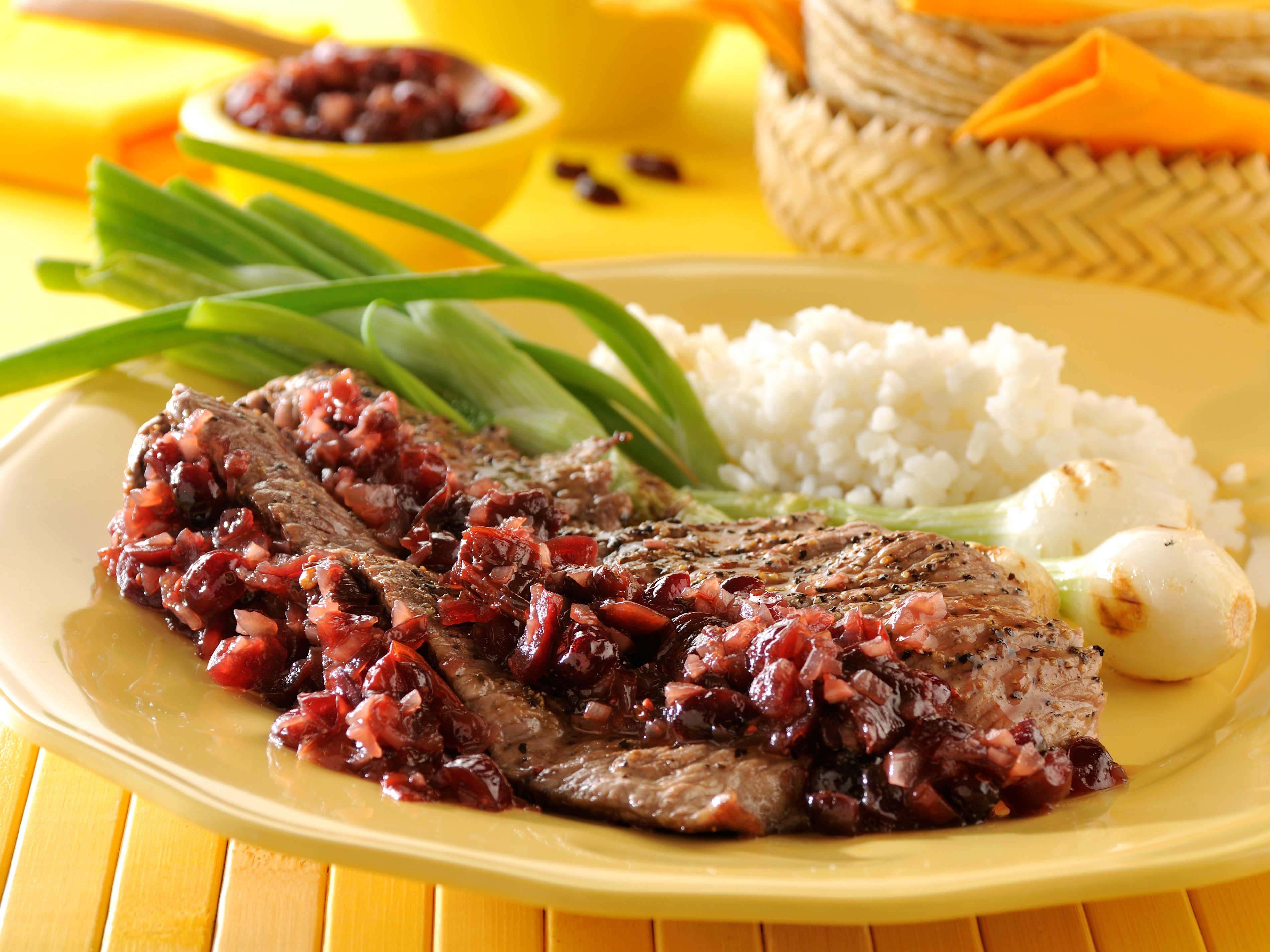 Ingredients
4 steaks

1 T oil

Salt and pepper to taste

For the sauce:

3 T chopped onion

1 garlic clove, chopped

½ cup dried cranberries, chopped

1 cup U.S. cranberry juice

2 chipotle peppers in adobo, without seeds, finely chopped

1 chicken broth cube

1 tsp. oil
Instructions
Preparation:

Salt and pepper the steaks. Pan fry the steaks in oil.

To prepare the sauce, heat the oil in a pan and fry the onion and garlic When the onion is transparent add the cranberry juice, dried cranberries, chipotle peppers and let cook until it starts to boil. Turn the heat down and crumble chicken broth cube into mixture. Top the steaks with the sauce and serve.

Note: steaks may also be grilled.