Sugared Cranberries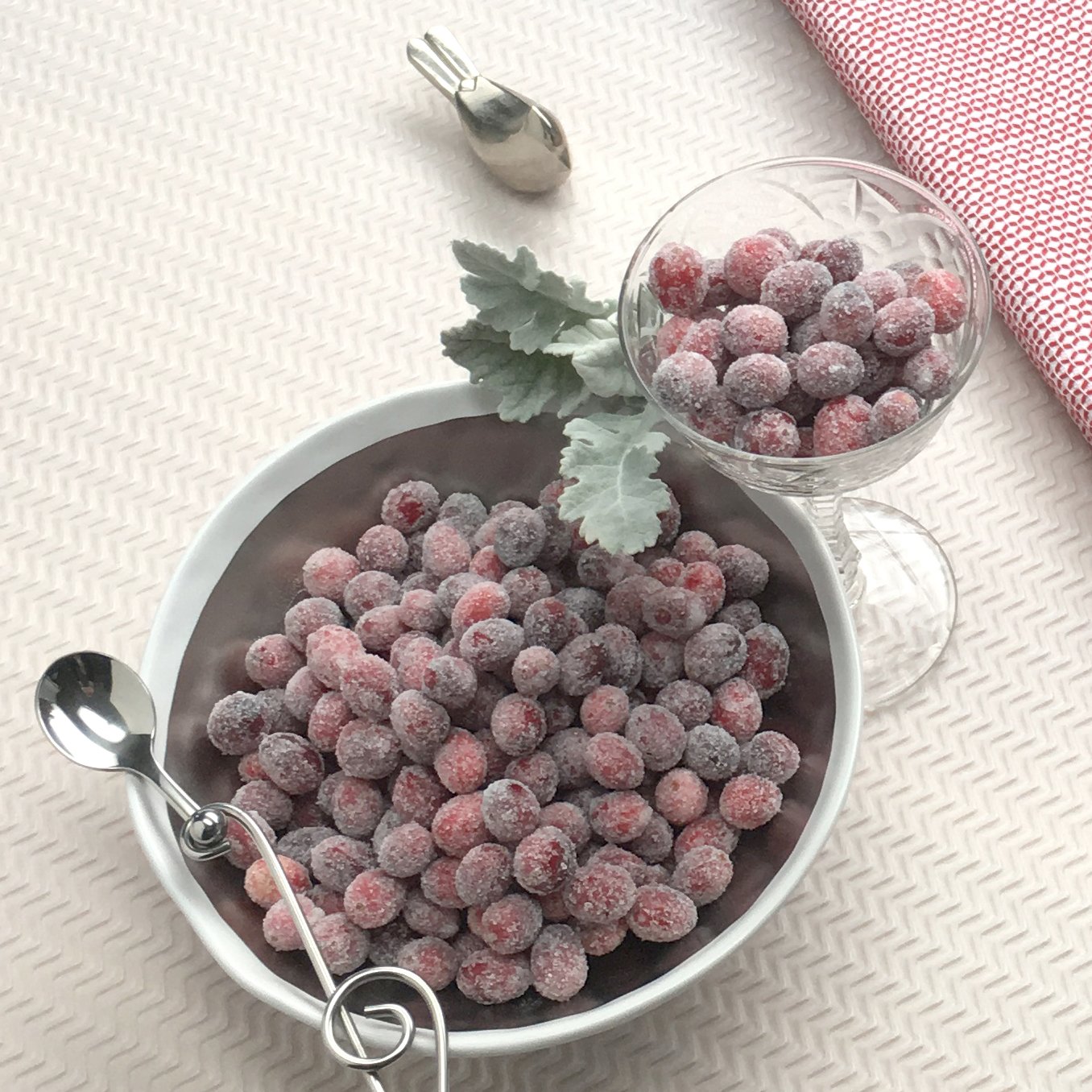 Ingredients
2 bags fresh cranberries

1/2 c. water

1/2 c. sugar

extra sugar
Instructions
Combine water and sugar in a shallow pan.

Simmer 2-3 minutes.

Add cranberries and stir to completely coat.

Transfer cranberries to wire rack and dry for 1 hour.

In small batches, add dry cranberries to a bowl of sugar

Using a slotted spoon, stir to coat thoroughly and place in a separate bowl.