Swiss Style Muesli with Cranberries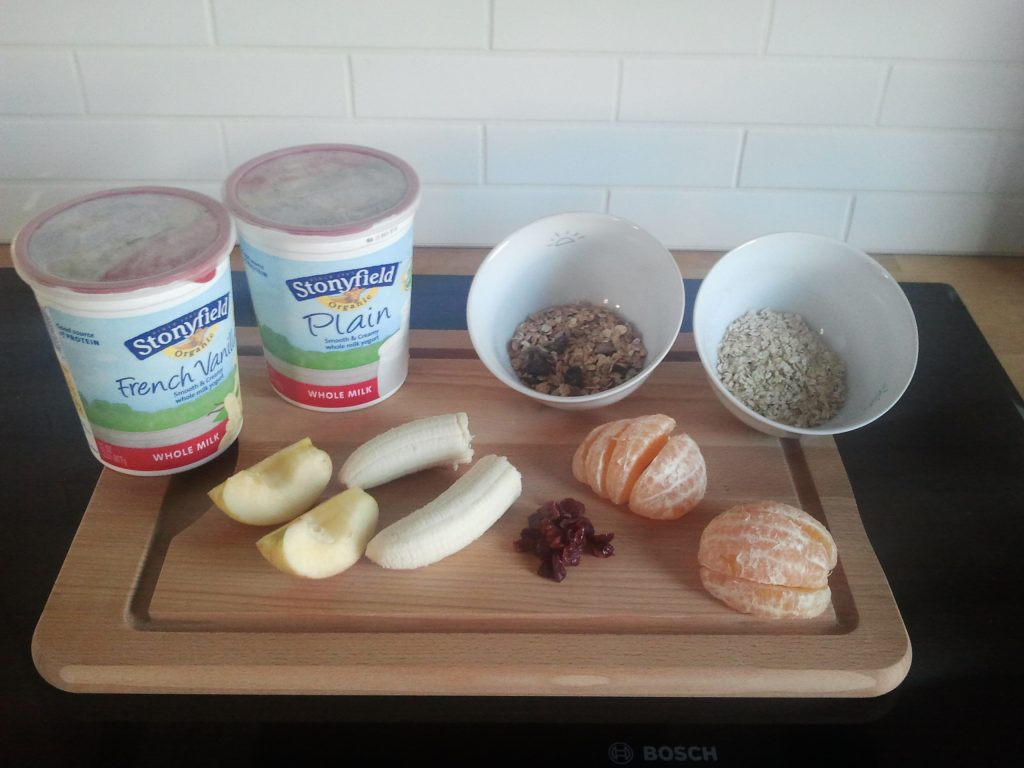 Ingredients
2-3 Tablespoons of a low sugar muesli. (A very good one is for example Bob's Red Mill "Old Country Style Muesli".

You can also simply use heavy rolled oats. In that case some additional seeds (e.g. unsalted sunflower seeds) and /or nuts or almonds might be welcome.

3-4 Tablespoons of of a mix of freshly cut seasonal fruit like apples, oranges, plus banana.

A handful of sweetened and dried cranberries.

2-3 Tablespoons of yogurt, e.g. Stonyfield's French Vanilla if you like it a little sweeter or otherwise a plain version of yogurt.

Add some milk if you like.
Instructions
Directions
Put muesli in serving bowl. Add some nuts if desired. Mix in freshly cut fruit. Toss in a handful of sweetened dried cranberries and mix in bowl. Top off with the yogurt. (Add milk if desired.)