Tagliatelle with Dried Cranberries, Melted Tomatoes and Arugula Salad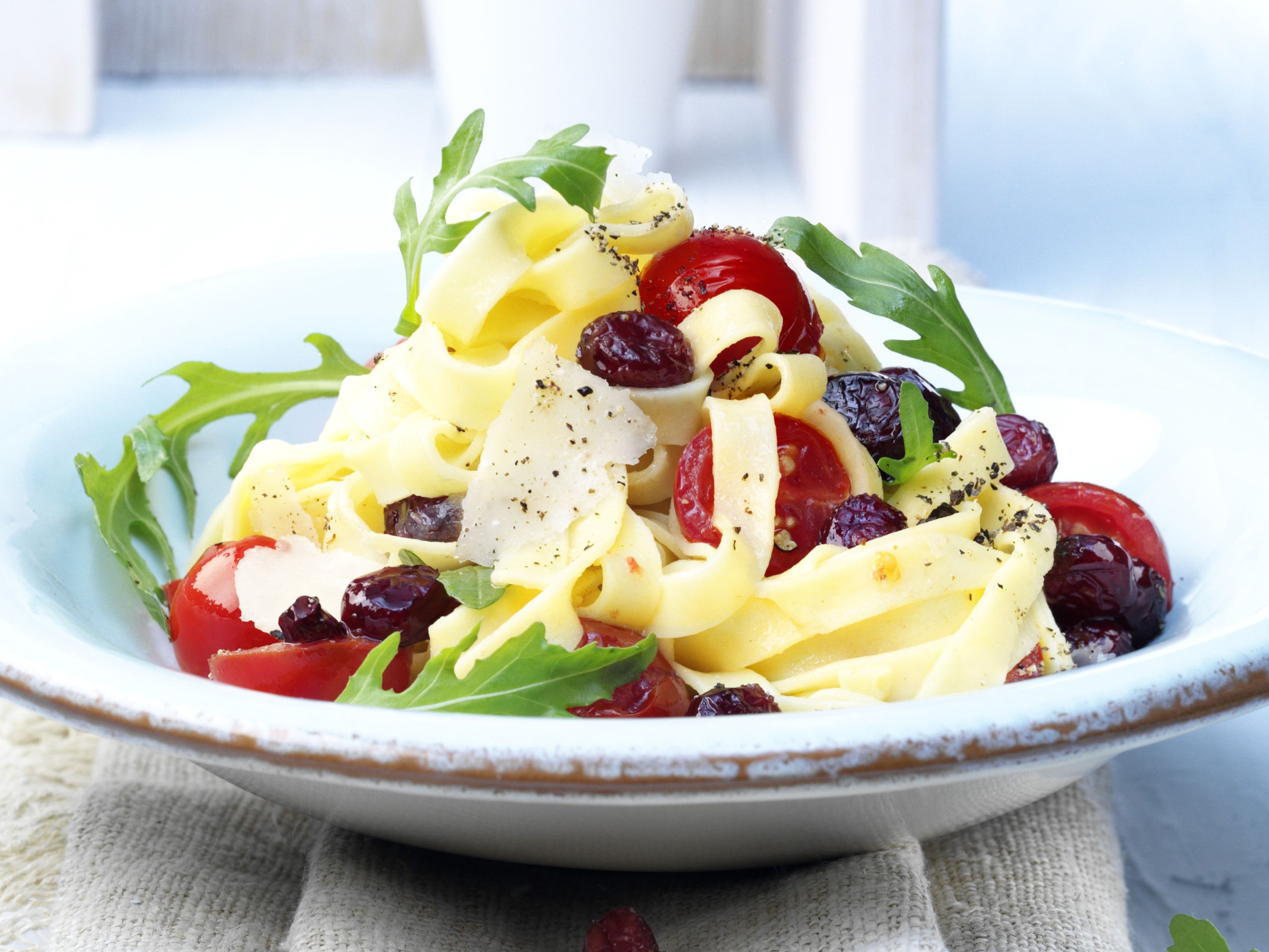 Ingredients
Ingredients:

1 lb. Tagliatelle pasta

2 cloves garlic

1 1/2 lb. cherry tomatoes

4 tsp. olive oil

1 T sugar

3 oz. whole dried cranberries

1/4 cup vermouth

1/2 lb. Arugula

Salt and pepper to taste

Parmesan (optional)
Instructions
Cook the pasta as specified on the package. In the meantime, peel the garlic and chop finely. Wash the tomatoes and cut some of them into halves.

Heat up the olive oil in a frying pan. Rotate the tomatoes and the garlic in it. Season with salt, pepper and sugar. Add the dried cranberries. Deglaze the mixture with vermouth and let cook for 2-3 minutes. Drain the pasta; add them to the tomatoes and mix.

Clean, wash, and spin the arugula salad. Add to the pasta and mix. Serve immediately. Grate the Parmesan and sprinkle it onto the top.