Tuna Kebabs with Cranberry and Lime Glaze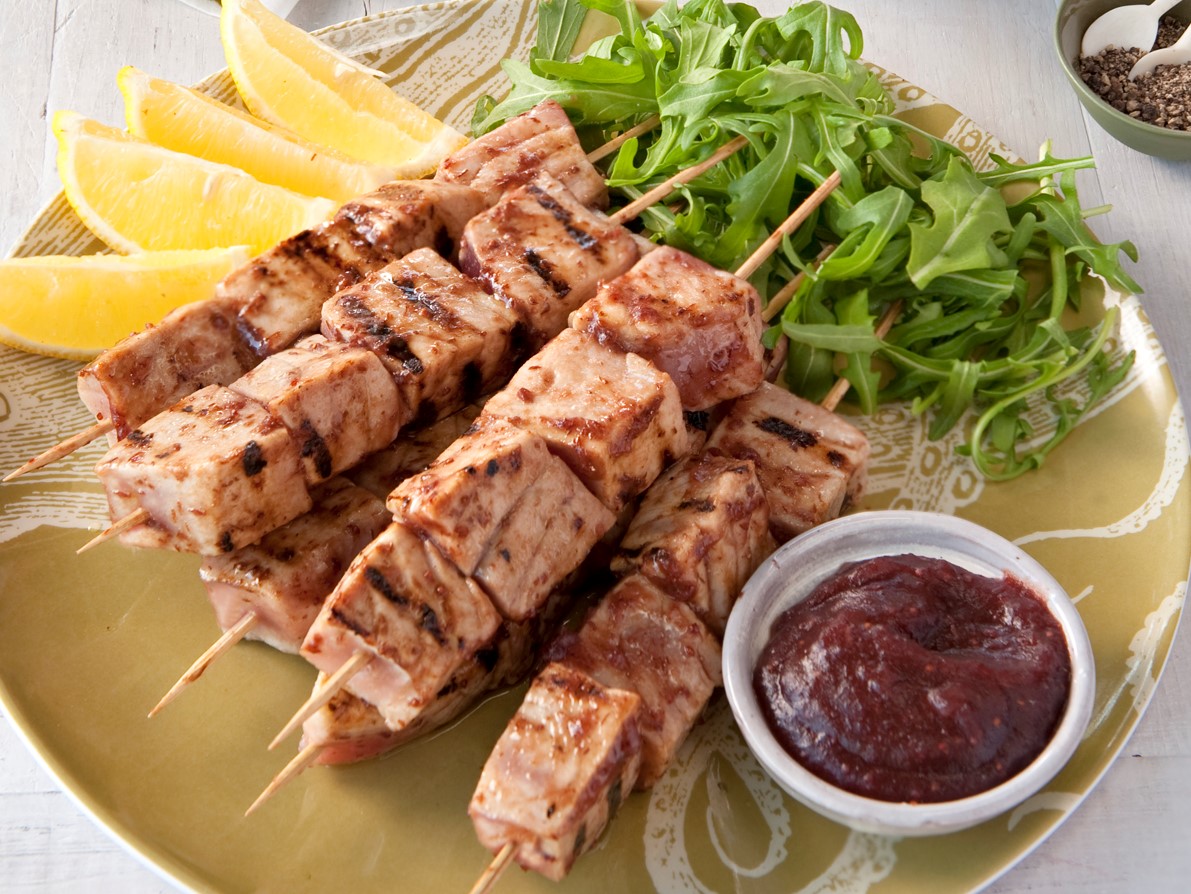 Ingredients
1/2 cup dried cranberries

3/4 cup water

Juice of 2 limes

Sea salt and black pepper

4 tuna steaks, approximately 2 lbs. in total

4 handfuls of rocket greens

2 cups of green beans, trimmed and steamed
Instructions
Soak eight small bamboo kebab sticks in water for about 10 minutes to prevent the kebab stick from burning during cooking.

In a small saucepan, heat the cranberries and water to a gentle boil, cover the pan and reduce the heat to simmer for 15 minutes until the berries are soft and plump. Transfer the cranberries to a food processor and add the lime juice and seasoning and blend together to make a smooth jam like paste.

Cut the tuna into chunks approximately 2.5cm thick and thread the chunks through the kebab sticks allowing approximately 4 pieces per stick.

Brush each kebab with the glaze.

Heat a grill pan or BBQ and lay a piece of baking paper over the hot plate.

Reduce the heat slightly and place the kebabs onto the baking paper. Brush some more glaze over the kebabs while they cook on one side for about a minute. Turn the kebabs, brush on some more glaze and cook for a further minute. Continue until they have cooked evenly on all sides. After approximately 6 minutes, when the tuna is still a little pink in the middle, remove the kebabs, cover with foil and allow them to rest. Serve the kebabs with the remaining cranberry glaze on a bed of rocket with steamed green beans drizzled in a good quality olive oil.