White Chocolate Ice Cream Sundae with Cran-Raspberry Caramel Sauce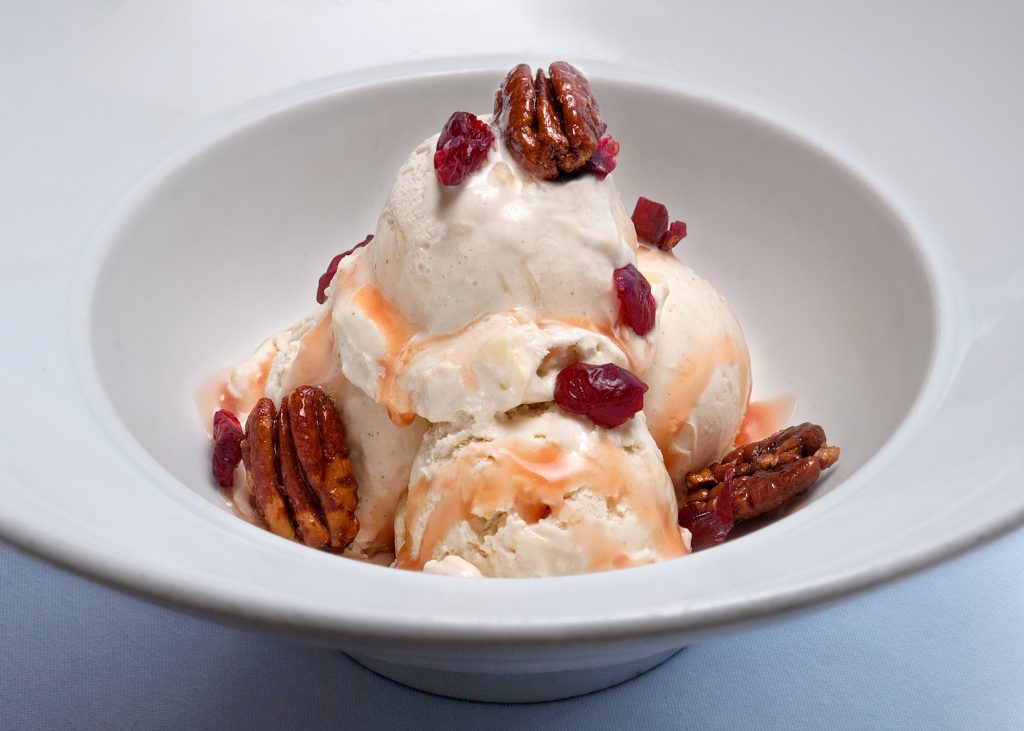 Ingredients
Ingredients for White Chocolate Ice Cream Sundae with Cran-Raspberry Caramel Sauce
Ingredients for the Sundae:

1 pint vanilla ice cream

1/2 cup coarsely chopped white chocolate or white chocolate chips

1 recipe cran-raspberry caramel sauce (see below)

1/4 cup coarsely toasted,chopped pecans

1/4 cup sweetened dried cranberries

Ingredients for cran-raspberry caramel sauce:

1/2 cup cran-raspberry juice

3 T heavy (whipping) cream

1/2 cup sugar

2 T water

1 T unsalted butter
Instructions
Directions
Directions for the Sundae:

Place a scoop of ice cream in 4 separate bowls.

Spoon cran-raspberry caramel sauce over the ice cream. Sprinkle with pecans and cranberries. Serve immediately.

Directions for the Cran-Raspberry Caramel sauce:

Put the cran-raspberry juice in small pot and heat until reduced to 1/4 cup. Remove from heat and stir in the cream. Set aside.

In a clean pot, stir sugar and water together. Cook over medium heat until sugar dissolves, about 2 minutes. Increase to high heat and continue to cook, without stirring until the sugar has caramelized and is medium amber in color. Remove the pan from the heat and slowly stir in a couple of tablespoons of the cranberry and cram mixture. (Careful, caramel will sputter when adding this.) Continue to gradually stir in the rest of the mixture until all has been added. Let the caramel cool, stirring occasionally, until warm. Whisk in butter. Makes 2 cups.

Tip: Caramel can be made up to two weeks ahead. Keep refrigerated.
Source
Recipe by Emily Luchetti, Executive Pastry Chef at Waterbar